Sustainable.
Protection of the environment, open engagement on sustainability issues, and supporting sustainable development practices not only drive long-term prosperity for the zinc battery industry; they enable our customers to become more sustainable through the use of zinc products.
An Abundant Resource
Zinc is the fourth-most used metal worldwide, behind iron, aluminum, and copper.  Further, the world is naturally abundant in zinc, and resources are available to meet future demand for many generations.  By contrast, lithium batteries depend on raw materials that are too scarce to enable the widespread and rapid transition that the realities of global warming demand.
Stable Supply Chain.
Zinc has strong supply chains in all major regions, with high production in North America, Europe and Developed Asia.
According to Bloomberg, 80% of global raw material refining and cell capacity for Lithium batteries is located in a China.  
Lithium-ion batteries are also major users of cobalt – with 60%+ of the world's production coming from the Democratic Republic of Congo, a country with a tenuous track record of mining standards. 
100% Recyclable.
At the end of its useful life, zinc recovered from batteries can be recycled through well established channels and, unlike lithium, reused in new batteries.  In addition to being sustainable during use, zinc also has recycling advantages over lithium during the end-of-life phase by reducing energy use, lowering emissions and minimizing waste disposal.
Zinc Recycling Indicators
Total Zinc Production Still in Use
Amount of New Zinc From Recycled Sources
End of Life Recycling Rate (Global)
Lowest Emissions
Life Cycle Assessment (LCA) is a decision-making tool to identify environmental burdens and evaluate the environmental consequences of a material, product, process or service over its life cycle.
In recent assessments, two different zinc battery technologies were measured and ranked highly favorable compared to other leading battery chemistries.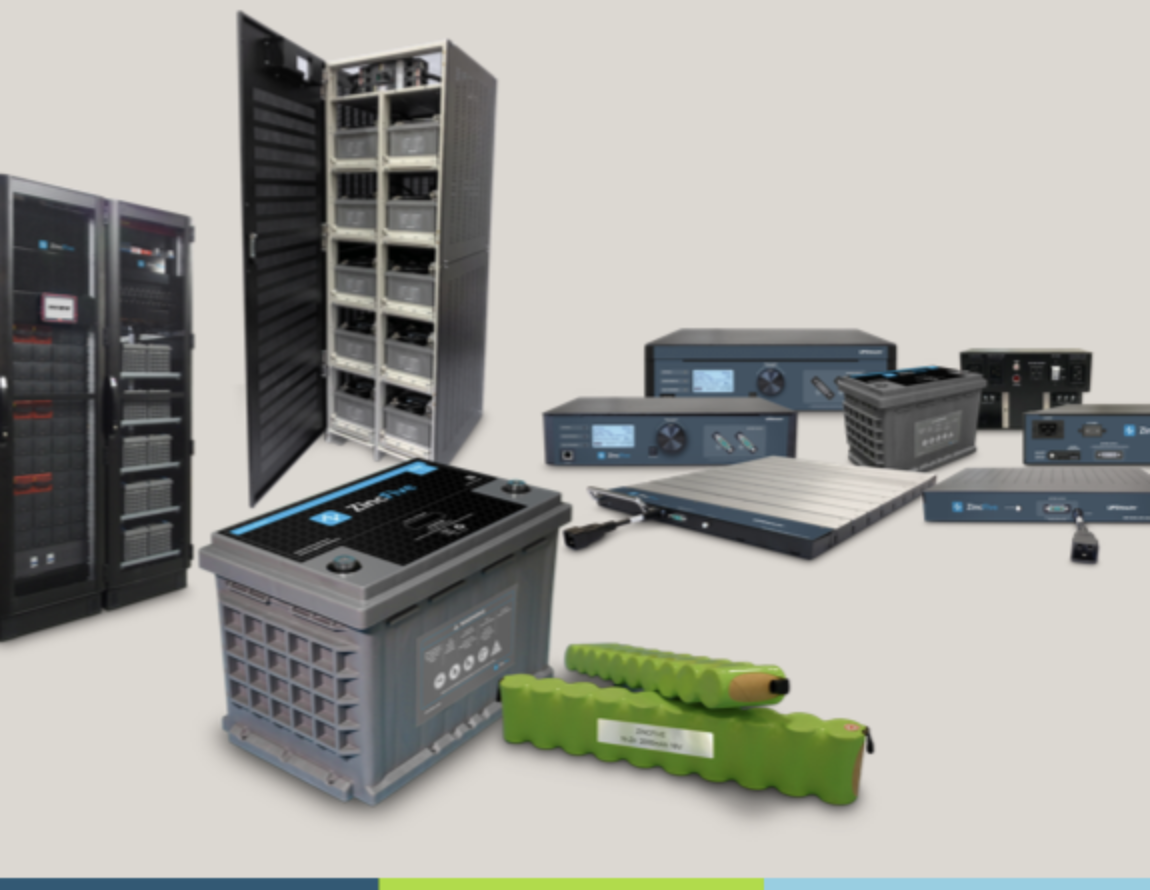 ZincFive Nickel-Zinc Battery Technology Achieves 9.4/10 Score in Climate Impact Profile